Hawaii's number-one selling dental dog treat
Teeth Treat™, is the dental dog treat that freshens breath and assists in reducing tartar build up and chance of gum disease. Teeth Treat™ is made with high-quality, easy-to-digest ingredients and does not contain wheat, corn, soy or gluten that can lead to allergic reactions. The treats are semi-hard, with asymmetrical nubs designed for grip and to break off easily, encouraging prolonged chewing, which can reduce the incidence of gulping and choking.
Born In Hawaii
'Ilio (which means dog in Hawaiian) Dentals is committed to providing your pet with the very best treats and supplements available. With a price point lower than other dental products, dog lovers can afford to give their pet the very best every day.
View Ingredients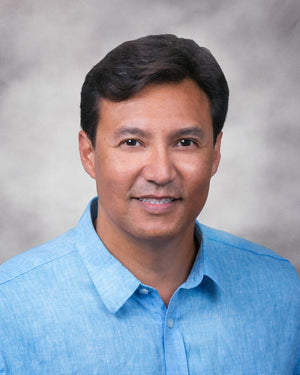 OUR LEADERSHIP
David H. Pang is a partner with Hawaii-based 'Ilio Products, maker of 'Ilio Dentals. A pet industry veteran with more than two decades of experience, Pang began his career with a Hawaii pet food and supplies distributor, starting in the warehouse and working his way up to become director of sales. Following this Pang founded his own distribution company supplying pet products to Asia from the United States and to the United States from Asia. In 2004, Pang partnered with the largest vet distributor in Taiwan to open a series of four super pet stores, Pet's World, which offers a full range of retail, live pets, grooming, vet hospital services and boarding. After returning to Hawaii, the local boy opened Pet Spot Ward at Ward Warehouse in 2007, later giving it to his assistant manager in 2010 to focus on 'Ilio Products.
Pang partnered with Mike Choy in 2008 to create 'Ilio Products, developing and importing pet products and consumer goods to Hawaii and the mainland United States. Pang then founded Global Pet, another pet super store in 2009 in Taoyuan, Tawain.
Pang studied marketing at the University of Hawaii at Manoa and is a 1988 graduate of Kaimuki High School. He lives in Honolulu with his wife, Jennifer, and their three sons, D.J., Kailoa and Kawika.
Contact form
We love hearing from you! Fill the form out below and we'll bark back!